PR
malthouse marketing

It is often argued (by PR Agencies?) that £1 spent on PR is more effective and provides a better ROI than £1 spent on advertising. This choice (if that is what it needs to be) depends on the role of marketing communications and the complexity of the message. For instance B2B campaigns for complex and high ticket IT products and services are often best served (but not in isolation) by business magazine PR. This is particularly true if education is an important element of the communications objectives.
Either way press releases, case studies, articles, news stories, research studies, promotions etc etc need careful writing and machine-like distribution and placement to be truly effective. We do much of this in-house and spend hours building relationships with key media editorial staff.

As with all the other marketing methods we employ and discuss in this website we have an experience-based understanding of how the various marketing elements can best be used in combination. It's seldom the case that only one marketing communications tool will do the job on its own.
Blog
posts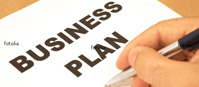 Social Media - the answer to all Marketing questions?
28th May 2015
There is much discussion about Social Media Marketing at the moment and like most things new-ish it is hopeful, enthusiastic and all too often wildly inaccurate. Social Media Marketing (SMM) is not some magic bullet marketing tool. It is a way of reaching your target audience(s). It's also...
PR