Exhibitions
and events
Many companies book exhibition or show space, build an elegant stand, man it with personable sales staff who can talk knowledgeably about their product and service and then sit back and wonder why only a few people visit their stand.

Now, this may be because fewer people do their 'long list' research at exhibitions, but it's more likely to be that not enough of your target audience have been told the exhibition is happening, that you have a stand there and why they should visit it.

So alert them, bribe them, persuade them and then follow them up immediately after the exhibition and your sales from this type of marketing activity will improve.

But before you do all of that, make sure that your target audience is still using exhibitions and shows to gather information or to buy, otherwise you may waste lots of money!
Blog
posts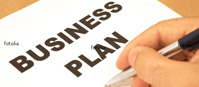 Social Media - the answer to all Marketing questions?
28th May 2015
There is much discussion about Social Media Marketing at the moment and like most things new-ish it is hopeful, enthusiastic and all too often wildly inaccurate. Social Media Marketing (SMM) is not some magic bullet marketing tool. It is a way of reaching your target audience(s). It's also...
Exhibitions and Events