Lead
generation (telemarketing etc)

Lead generation can obviously result from all the other types of marketing communications, but often leads need to be generated in a more specific way. For instance in B2B marketing whilst advertising, PR and direct marketing soften up your target audience for a more positive response, we often use telemarketing to generate those all important new business leads. A well timed and well made telephone call into an accurate and up-to-date database can elicit a genuine and well qualified propective buyer who can then be funneled down the sales pipeline.

If you have researched the conversion ratios at every level of the pipeline you can calculate the number of qualified leads you need to generate to meet your projected sales targets. On the basis of a man-day calling charge and the number of decision maker contacts and leads you can generate per day, you can plan very precisely what is required to deliver the required sales opportunities.
Blog
posts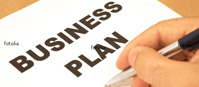 Social Media - the answer to all Marketing questions?
28th May 2015
There is much discussion about Social Media Marketing at the moment and like most things new-ish it is hopeful, enthusiastic and all too often wildly inaccurate. Social Media Marketing (SMM) is not some magic bullet marketing tool. It is a way of reaching your target audience(s). It's also...
Lead generation (telemarketing etc)