XKO
Software
The Brief
To take over their marketing and act as their marketing department and their agencies by writing a marketing plan and then executing it with the objective of generating more leads and improving their conversion rate.

The Strategy
To bring telemarketing in-house by recruiting a team and re-launching XKO with all marketing materials newly developed inc. Ads, sales Lit, website, PR, direct marketing, events and exhibitions and
The Campaign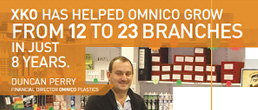 The Results
"I worked with Philip on the launch of a new logistics and distribution software solution at XKO and found him to be an inspirational thinker. The research and pin-pointing of the needs of the market in respect of our new offering was excellent. I later moved to another company and suggested Philip's services be used to help with both the re-brand and client testimonials. Philip delivers a consistent high standard and is a very experienced professional in his field." Siggy Tudor-Hughes
Blog
posts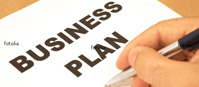 Social Media - the answer to all Marketing questions?
28th May 2015
There is much discussion about Social Media Marketing at the moment and like most things new-ish it is hopeful, enthusiastic and all too often wildly inaccurate. Social Media Marketing (SMM) is not some magic bullet marketing tool. It is a way of reaching your target audience(s). It's also...
XKO ERP Software