Who
we are
I have been involved in marketing since 1973 when I worked for Shell UK Oil for five years. Whilst at Shell they paid for me to do a Business Studies degree and later I completed a Diploma in Direct Marketing. Over the past 33 years I have worked on just about every type of market and across all types of campaign, across many countries and regions.

Whilst at Shell I was responsible for all marketing communications, including internal communications, advertising, direct mail, database management, sales literature, exhibitions and shows, PR and sponsorship.

From 1978 to 1996 I worked for various marketing agencies and ended up as International Clients Service Director for a Saatchi and Saatchi agency, KHBB, responsible for £50M campaigns for the launch of brands such as Alactel (global launch), Federal Express (Above and below the line launch across Europe), 3M (worldwide corporate advertising), Saab, Texaco and DHL (Middle East advertising and promotional direct marketing).

My marketing campaigns experience covers the full breadth of target audiences including Business to Business (B2B), Business to Consumer (B2C) and Business to Public Sector (B2PS).

From 1997 to 2001 I worked for two software companies (DataWorks and JobBOSS) as the marketing director and latterly the general manager with responsibility for marketing and business development and in each case for building teams of sales, support and customer service staff.

From 2001 to date I have worked as an independent marketing consultant. I have written marketing plans and developed and managed campaigns for companies such as Institut Pasteur and Procter & Gamble, Elysian Holidays, Made2 Manage Software Ltd, Outer Temple Chambers, Acuity Solutions and BMG (Sage business partners), Jambohut Fair Trade gifts, RedTie Web to Print software, XKO Software Ltd and Howletts & Port Lympne Wildlife Parks.

My specialist co-workers include:
Richard Carmen - Creative Advertising

Dave Watson - Through-the-Line creative

Laetitia Barnes - Artwork and design

Jenny Gibbs - Creative, Design

Lance French - website design build and marketing

Blue Sheep - data

Dun & Bradstreet - Data

Cision - PR databases, distribution and monitoring

Main Marketing – Telemarketing

LEFA - 4 col litho and digital print

Good Time Print - 2 col mono low run printing
Blog
posts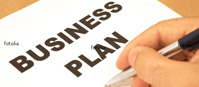 Social Media - the answer to all Marketing questions?
28th May 2015
There is much discussion about Social Media Marketing at the moment and like most things new-ish it is hopeful, enthusiastic and all too often wildly inaccurate. Social Media Marketing (SMM) is not some magic bullet marketing tool. It is a way of reaching your target audience(s). It's also...
who