Malthouse
marketing services
We mostly work for companies that are relatively new or which are growing and need to use marketing to accelerate that growth. These companies often do not have senior marketing people and are not yet ready for this commitment. In these cases Malthouse Marketing will provide a resource that takes the company to the next level of turnover and profits, so it can afford to employ its own senior marketing staff.


The way we work is that we are often asked to 'look at' the marketing for a company. This usually involves doing a marketing audit to ascertain what marketing is working and what isn't, both for the client and its competitors. Alternatively we are asked to develop a marketing plan and once this is agreed put together and manage the appropriate team of specialists to execute this plan. This usually includes all budgetary control and feedback, plus analysis and reporting.

We sometimes get asked to plan and execute particular aspects of marketing for a client because there are existing marketing staff with whom I will work cooperatively. This is usually where there is a lack of experience of particular marketing techniques amongst the marketing team.

At other times I am asked to use my B2B experience to develop and manage campaigns for particular sectors or target audiences that are not presently receiving any or much marketing communications.


Malthouse Marketing services include:

Marketing audit
New Product or Market Development research & planning
Marketing plans
Brand and logo design and development
Website design, build and marketing, inc. SEO
Advertising (Online and offline)
Sales literature
PR
Direct marketing
Lead generation (telemarketing etc)
Business development
Trade campaigns
Exhibitions and Events
Blog
posts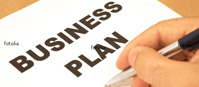 Social Media - the answer to all Marketing questions?
28th May 2015
There is much discussion about Social Media Marketing at the moment and like most things new-ish it is hopeful, enthusiastic and all too often wildly inaccurate. Social Media Marketing (SMM) is not some magic bullet marketing tool. It is a way of reaching your target audience(s). It's also...
Marketing campaigns for growing brands