Brand and
logo design and development
Although it is most often the case that a company will appoint us with a logo design in place, not all the expressions of the logo may yet be developed, or a potential change of brand positioning may warrant a refinement of the original design.
Working with experienced designers we will develop a logo look and feel and all its manifestations in a way that is relevent and motivating, whilst being consistent with the agreed brand positioning.

The truth is that a good brand design is one from a good brand. Logo design is just a part of the mix of marketing campaigns and should be treated 'hollistically' with all the other elements of marketing.
Blog
posts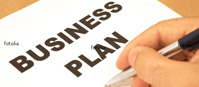 Social Media - the answer to all Marketing questions?
28th May 2015
There is much discussion about Social Media Marketing at the moment and like most things new-ish it is hopeful, enthusiastic and all too often wildly inaccurate. Social Media Marketing (SMM) is not some magic bullet marketing tool. It is a way of reaching your target audience(s). It's also...
Brand and logo design and development