DataWorks
(now Epicor)
The Brief
Launch DataWorks into the UK and Europe and increase revenues by 400% over three years.
The Strategy
Develop a 'go-to-market' campaign including advertising, direct marketing, lead generation, PR and Trade campaigns to generate a hug increase in brand awareness and a positive attitude to DataWorks. To build a team of telemarketing, sales and support staff for the Vista Job Shop sector of manufacturing.
The campaign

"As Vice President of International Operations for DataWorks Corporation, I hired Philip Huckin to assist in the company's expansion in the UK and Europe. Philip played a key role in developing and implementing successful go-to-market strategies focused on small and medium enterprise (SME) manufacturers in the UK and Europe. He brought a strong combination of sales, marketing, recruitment and business management skills that contributed to the growth and success of DataWorks, in the SME manufacturing market in Europe."
John Hiraoka, Senior VP & Chief Marketing Officer, Epicor Software Corporation
Blog
posts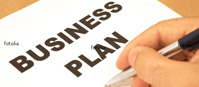 Social Media - the answer to all Marketing questions?
28th May 2015
There is much discussion about Social Media Marketing at the moment and like most things new-ish it is hopeful, enthusiastic and all too often wildly inaccurate. Social Media Marketing (SMM) is not some magic bullet marketing tool. It is a way of reaching your target audience(s). It's also...
DataWorks (now Epicor)