Richard
Lissack QC
The Brief
To raise Richard Lissack's profile amongst law firms and in-house lawyers, particularly in his newer, less well established practice of Commercial litigation.
The Strategy
To redesign and re-write his website, directory entries, PR submissions and all other client facing activities so as to reinforce his experience in his existing areas of law and to highlight the commercial litigation and International capabilities he now possessed.
The Campaign
Result
"Philip has provided marketing services for me and originally for my set of Chambers since 2003. As a barrister and as Head of Strategic Development at Outer Temple Chambers I have worked with Philip to raise my profile using various marketing methods including, PR, Online, Ads, Emarketing and direct mail. Philip redesigned and reconfigured my website and now writes for and updates it with the latest media reports and cases on which I am working. He also provides PR services including writing submissions for the key legal directories and various websites on which I feature.
Philip has quickly learned how to market me and my law practice, which is highly specialised, and has done an excellent job of raising my profile over the years. I recommend him wholeheartedly to anyone seeking business development and marketing advice and services, particularly if their marketplace or profession is complex and highly sensitive like mine." Richard Lissack QC
Blog
posts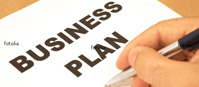 Social Media - the answer to all Marketing questions?
28th May 2015
There is much discussion about Social Media Marketing at the moment and like most things new-ish it is hopeful, enthusiastic and all too often wildly inaccurate. Social Media Marketing (SMM) is not some magic bullet marketing tool. It is a way of reaching your target audience(s). It's also...
Richard Lissack QC