Jambohut
Fair Trade Gifts wholesaler
The Brief
To develop a marketing plan and strategy to increase sales of Fair Trade (FT) gifts from Kenya throughout the UK to grow sales by 300% in two years.

The Strategy
To extend distribution of Jambohut products into non-traditional Fair Trade retail outlets such as garden centres, post offices, university campuses etc. Research, source, buy and distribute a new range of gifts whose product quality and pricing created and satisfied a demand for Jambohut that extended beyond a traditional one-off charity purchase.

The campaign
Website design with ecommerce shop, Ads, direct marketing and direct mail, exhibitions, commando sales force deployment, telemarketing, sales literature, business development and PR.
The results
Philip developed a very detailed and comprehensive marketing plan and then put in place a disciplined and comprehensive execution plan which resulted in our ability to sell into a whole range of new types of outlets by creating material that generated significant demands for our new range of products. Before Philip's involvement we struggled to realise our real potential. Ron Davis Co. Secretary
Blog
posts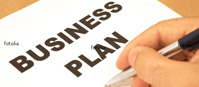 Social Media - the answer to all Marketing questions?
28th May 2015
There is much discussion about Social Media Marketing at the moment and like most things new-ish it is hopeful, enthusiastic and all too often wildly inaccurate. Social Media Marketing (SMM) is not some magic bullet marketing tool. It is a way of reaching your target audience(s). It's also...
Jambohut Fair Trade Gifts wholesaler