Marketing
plans

Once the Marketing Audit has established the need and the role for marketing we can begin the process of developing a Marketing Plan for your brand that ends up with campaigns for improving your share of market and/or increased turnover and profits. Marketing plans should be constantly evolving processes that are responsive to results and changes in the marketplace. With so many variables affecting the numbers you cannot expect the Plan to remain the same for even a 12 month period. So plan for change and respond to it with fresh ideas!

The contents of the Marketing Plan will vary, but should include some or all of the following:

1. Objectives
Company mission statement
Detailed company sales, revenue and profit objectives
Individual product goals

2. Market/product background
Product range and explanation
Market overview and sales summary

3. SWOT analysis
Performance of current marketing strategies
Greatest challenges or threats
Opportunity analysis

4. Marketing Analyses
Marketing environment and trends
Customers' needs and segments
Competition and competitors' strategies

5. Marketing Strategies
Core target markets
Basis for competing/differential advantage
Desired brand/product positioning

6. Sales Forecasts and results

7. Marketing programmes
Marketing mixes
Tasks and responsibilities

8. Controls and evaluation

9. Budgets
Delineation of costs
Expected Returns On Investment for implementation of Marketing Plan

10. Operational considerations
Personnel and internal communications
Research and development/production needs
Marketing information system

Blog
posts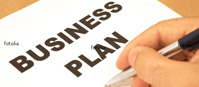 Social Media - the answer to all Marketing questions?
28th May 2015
There is much discussion about Social Media Marketing at the moment and like most things new-ish it is hopeful, enthusiastic and all too often wildly inaccurate. Social Media Marketing (SMM) is not some magic bullet marketing tool. It is a way of reaching your target audience(s). It's also...
Marketing plans