Sitemap to
malthouse marketing
Still cant find what you are looking for?
Blog
posts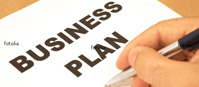 Social Media - the answer to all Marketing questions?
28th May 2015
There is much discussion about Social Media Marketing at the moment and like most things new-ish it is hopeful, enthusiastic and all too often wildly inaccurate. Social Media Marketing (SMM) is not some magic bullet marketing tool. It is a way of reaching your target audience(s). It's also...
Sitemap