Marketing
Audit
The Marketing Audit is often the first job we get askedt o complete by prospective clients. Apart from anything else it's a useful demonstration of how we work and what the marketing tasks and context might be.

The Marketing Audit (Discovery Phase)

The Marketing Audit is the process of discovering what's what in marketing terms and is used to ascertain what marketing can realistically be expected to achieve. Its findings will help identify the role of marketing and also help to set realistic objectives for any marketing or business development campaigns. It will provide much of the information needed to decide on strategies for growing your company in the context of the way the market and your competitors are behaving.

1. What marketing has been done by your company
Advertising/PR/Seminars/website/Direct Mail/Email campaigns/Sales literature/Databases/Lead generation/client-gets-client
By product sector/results/process/follow up?/who does what/conversion rates/budgets inc. time
2. What marketing is being done by which competitors
As per sections in 1. above
3. The size, shape and value of your marketplace
By product sector
Significant Changes that have happened over last five years
Market shares
Predictions for the future shape of your marketplace
4. The size and shape of your business
Clients by product sector
Typical client profile(s) by product or service
Value of income per product or service
Profit by product sector
Geography
Utilisation of staff
Plans for 2011 nos clients/value/product sector etc
Time needed to recruit new staff
5. Target Audiences
Clients - Age/job title/geography/product sector
Recommenders/Influencers – as above
For all – awareness/attitudes/feelings/experience/ you & competitors
Reasons for choosing you
How they choose/when/process/gestation period/influences
6. The way you get new business
Sources
Process
Timetable
Who does what
Targeting
Planning
Partners
Influencers
7. The ideal new business client
By product sector
Incomes
Geography
8. The role of marketing (for example)
Awareness building amongst all target audiences
Generation of positive attitudes and image for your brand
Dissemination of key facts about your brand skills and experience
Generation of new business leads as required
Conversion of leads to new clients
Retention of existing clients and organic growth of income
Repeat business and recommendations
9. Roles and responsibilities
In house marketing or consultancy?
Time commitments for your senior management
Establish single regular point of contact
Breakdown of Malthouse Marketing team or your staff requirements
Allocation of product sector representatives for Marketing Committee
Timetable for Marketing Audit
10. What needs doing following presentation of findings of Marketing Audit
Assessment of marketing contribution and Audit conclusions
Decision on whether marketing plan needs development
Further discussion and agreement on objectives and budgets
Timetable for development of Marketing Plan
Allocation of resources
Clear agreement, in principle, of goals of Marketing Plan and the measurement of its results with feedback and revision schedule
11. Next steps – choices
Marketing Plan or not?
Who/When
Terms
Blog
posts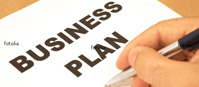 Social Media - the answer to all Marketing questions?
28th May 2015
There is much discussion about Social Media Marketing at the moment and like most things new-ish it is hopeful, enthusiastic and all too often wildly inaccurate. Social Media Marketing (SMM) is not some magic bullet marketing tool. It is a way of reaching your target audience(s). It's also...
Marketing audit, the beginning of the marketing plan