Business
development
Many companies think that business development is a matter soley for sales/development staff - a role somewhere between account management and new business field sales.
Whilst this view is not entirely wrong, it's not entirely right either. The missing ingredient is marketing communications for more effective business development. If the target audience is softened up before business development makes that call/visit business development's conversion ratios will improve significantly.
In many cases business development covers a combination of research, phone calls and sales visits. Where marketing can add to and improve this process is through direct marketing, sales literature, email marketing and targeted trade PR.
In other words the conversion ratios for business development can be significantly improved by using many of the other marketing tools to increase awareness of, improve positive attitudes to and provide reasons for testing this new but, by now, well known and regarded brand.
Blog
posts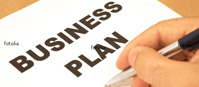 Social Media - the answer to all Marketing questions?
28th May 2015
There is much discussion about Social Media Marketing at the moment and like most things new-ish it is hopeful, enthusiastic and all too often wildly inaccurate. Social Media Marketing (SMM) is not some magic bullet marketing tool. It is a way of reaching your target audience(s). It's also...
Business development