Client
experience
We have worked in just about every marketplace in Europe and a number elsewhere and we've worked in most types of market sector whether it be B2C, B2B, G2C or G2B. The same principles apply: Get to know and understand the potential buyer and anyone who'll influence the buying decision and uncover the insights that govern the buying process.
Some clients we have worked with over the past 37 years:
Shell UK Oil
Butlins
Embassy International
WWF
Optrex
Braun
ITT
Alcatel
Outspan Oranges
Nestle
Carlsberg
DHL
FedEx
3M
Texaco
Saab
Mitsubishi
Procter & Gamble
BT
KPMG
SsangYong Motor Corporation
Century 21
JobBOSS Software
DataWorks Software (now Epicor)
Made2Manage Software
Outer Temple Chambers
Sage Business Partner Acuity Solutions
General Mills
Blog
posts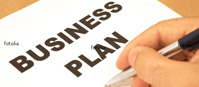 Social Media - the answer to all Marketing questions?
28th May 2015
There is much discussion about Social Media Marketing at the moment and like most things new-ish it is hopeful, enthusiastic and all too often wildly inaccurate. Social Media Marketing (SMM) is not some magic bullet marketing tool. It is a way of reaching your target audience(s). It's also...
broad experinec of markets and clients