Advertising
(Online and offline)
One of the oldest and most high profile weapons in the marketing armoury and now , in terms of media, one of its most fragmented. Conventional media advertising (offline) is expensive to run effectively and still difficult to do well. Too much advertising does not contain either a good idea or a demonstration of a telling consumer insight.

If you can afford really good creative resources offline advertising adevrtising is still about creating impact and effective opportunities to see (OTS). The more effective the creative the lower can be the OTS and the less you have to spend on media.

Online advertising needs to be thought of as much more of a conversation. The planning process must take advantage of the way online media is used and allow for the consumer's desire to take part in the dialogue.

Direct marketing is now not the only marketing discipline that offers immediate measurement of marketing cause and effect, nor is it the sole destination for testing and rapid adjustments to maximise response.
Blog
posts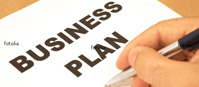 Social Media - the answer to all Marketing questions?
28th May 2015
There is much discussion about Social Media Marketing at the moment and like most things new-ish it is hopeful, enthusiastic and all too often wildly inaccurate. Social Media Marketing (SMM) is not some magic bullet marketing tool. It is a way of reaching your target audience(s). It's also...
Advertising (Online and offline)