Acuity
Solutions
The Brief
To use marketing to help double the size of Acuity's turnover in 18 months.
The Strategy
To use external telemarketing to boost the quantities of qualified leads and to develop and execute a new marketing plan to improve the strength of the Acuity brand so it could compete with the top 5 Sage Business Partners (BP) and convert leads to sales at a higher percentage rate than any other Sage BP.

The Campaign

Results
"For the past 18 months Philip Huckin has provided Acuity Solutions with marketing plans and executed them on time and to budget. During this period our business has almost doubled its revenues to £2M and this can be directly attributed to his excellent work.
He has now helped us to move to our next step to bring day-to-day marketing in-house as Philip suggested we should at the beginning of our relationship. I can whole-heartedly recommend Philip to anyone without a suitable marketing resource who is trying to grow their business."
Lee Whelan MD Acuity Solutions Limited
Blog
posts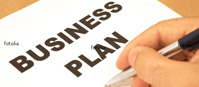 Social Media - the answer to all Marketing questions?
28th May 2015
There is much discussion about Social Media Marketing at the moment and like most things new-ish it is hopeful, enthusiastic and all too often wildly inaccurate. Social Media Marketing (SMM) is not some magic bullet marketing tool. It is a way of reaching your target audience(s). It's also...
Acuity Solutions, Sage Business Partner